Artopia Adaptive Display Arts Ltd. specializes in the design and supply of flags, banners and hardware for any application. We collaborate with advertising agencies, marketers, and have our own design department to create superb banners for your site.
Attract customers and beautify your site while turning your location into a landmark!
Stand out from your neighbouring competition
Beautify your site while promoting your merchant mix
Pull in the multitudes of potential "drive by" customers with enhanced curb appeal, colour and creative design
Add sizzle to your site and say it with art
Attracting more customers means more business for your merchants!
Flags and Banners Attract and Motivate Customers!
Use custom flags and banners to make a big impression and announce special events, generate excitement and high visibility, or attract and motivate customers. Make a bigger impact by incorporating company logos, mall identification, and custom graphic designs.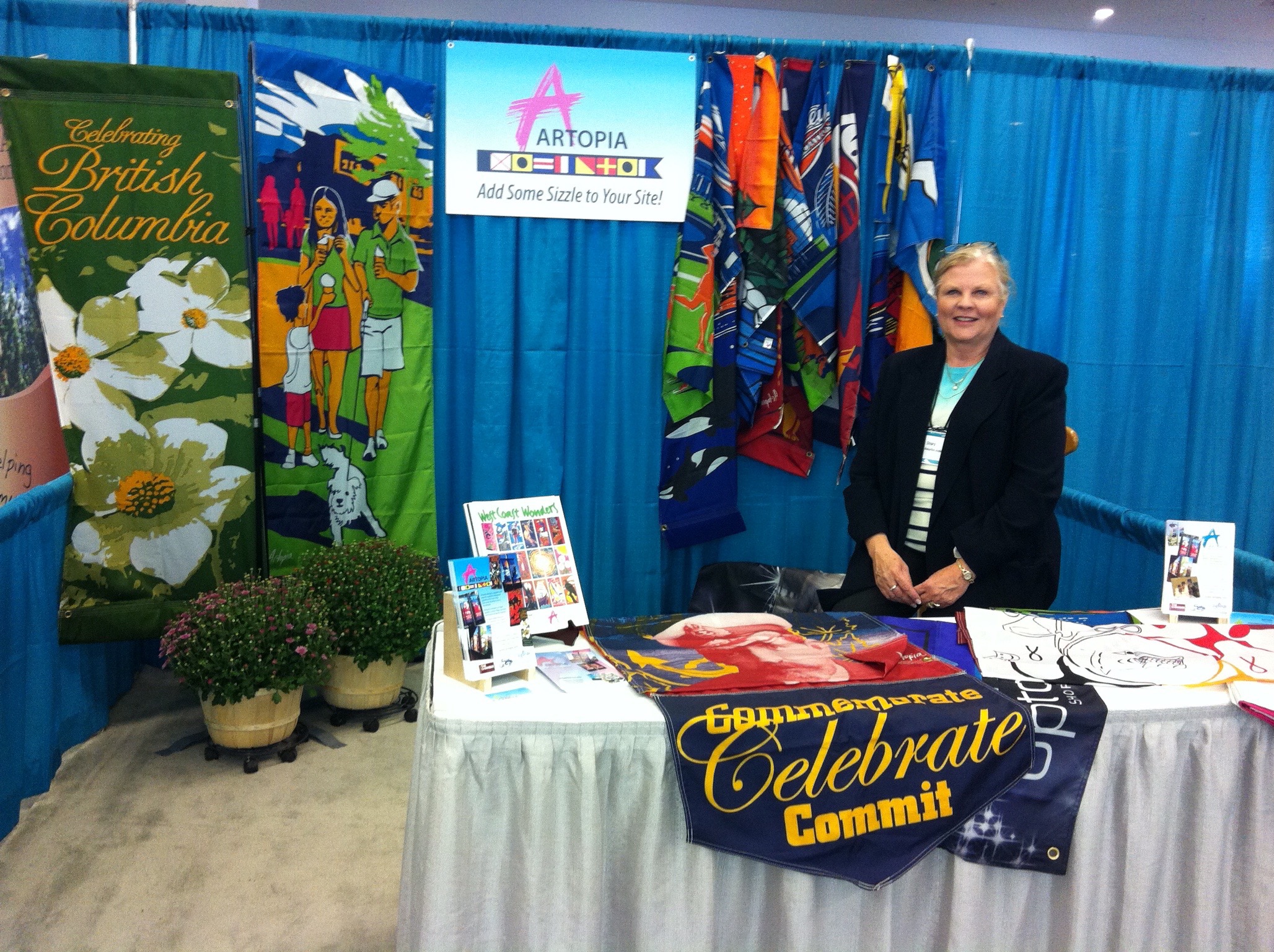 Custom flags and banners are ideal for:
Strip malls
Regional centres
Renovation projects
Municipal customers and business improvement areas
Fairs, festivals and special events
Promotions
Development sites
Sporting facilities and events
Anything else you can think of!
Our services include:
Custom designs
Stock banners
Seasonal banners
Mounting brackets
Our fabrics include:
Nylon
Vinyl
Sumbrella
Bunting
Specialty fabrics